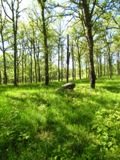 Mission
entretantos develops an active professional network aimed to improve and enhance citizens participation in projects, plans or public policies related to land management, sustainability and environmental issues.
We bring together efforts made by institutions, consultancies and professionals working in the field of social intervention, environmental education and participation to explore new resources and to develop new ideas and projects.

We research and develop new projects, partnerships and other ways of collaboration and cooperation with partners throughout Spain, Europe and other countries.

We promote quality training opportunities in the field of participation.

We influence authorities and stakeholders to develop public policies in which participation has a relevant role.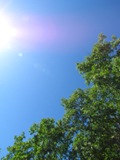 Vision
entretantos becomes a reference center in the field of participation, environmental education and social intervention related to rural sustainable development, land management, sustainability and other environmental issues.
We develop Research, Development and Innovation (RDI) projects in these field works.

We set up demonstrative projects which prove to be innovative in their methodology and focus.

We find new ways to collaborate with authorities, universities, academic institutions, NGOs and other agents interested who share our goals.

We define criteria, quality systems and others tools to help improving the design, efficacy, efficiency and evaluation of participative social processes.