entretantos is a non-profit organization created by a cluster of professionals and entrepreneurs who share a common background and know-how in subjects related to environmental management, participation, communication and education. All of us are deeply interested in participation as a powerful and essential tool to improve land management and attain sustainability.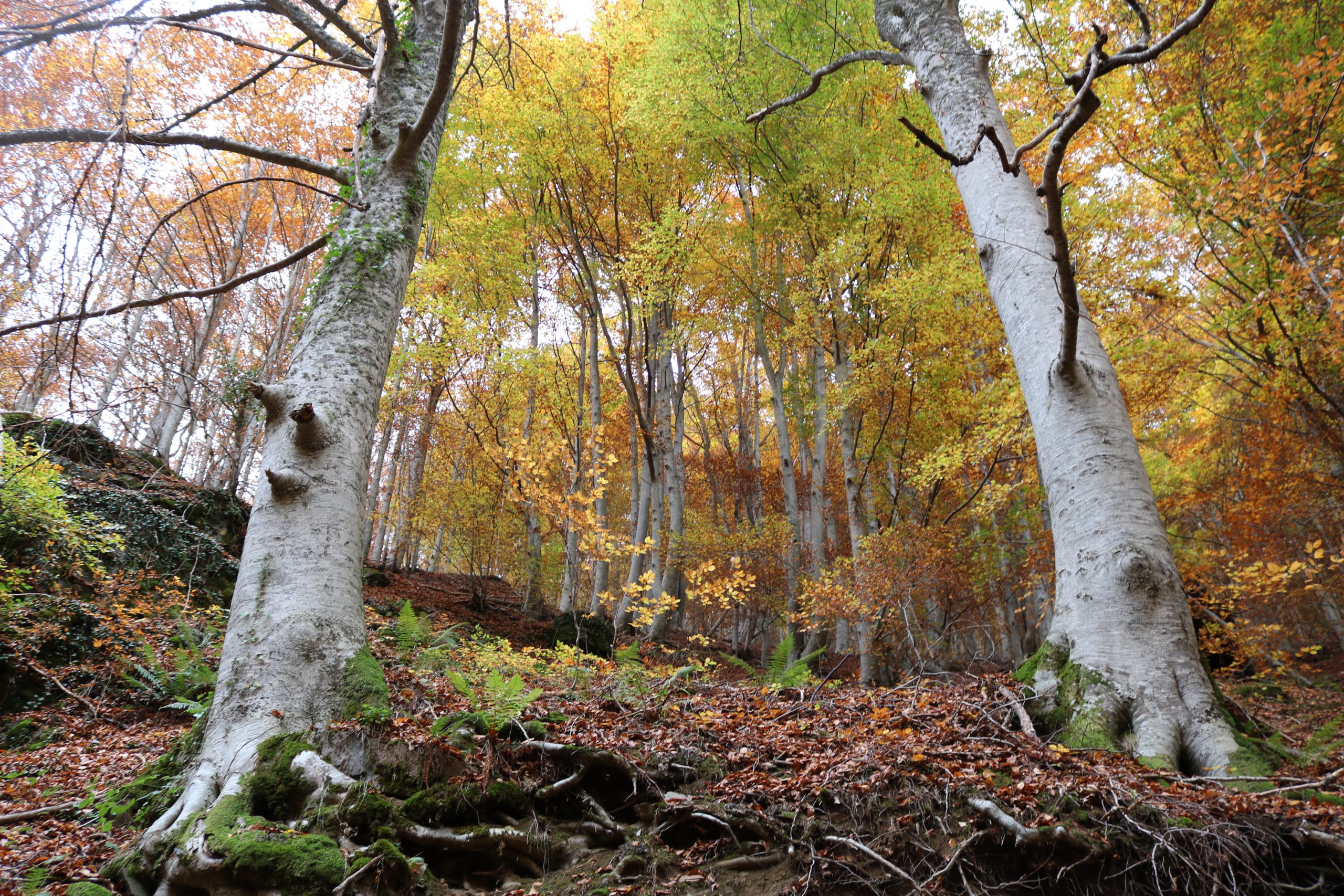 Though the legal origin of the organization is fairly recent, the people engaged in it already share a long way together, since we have been working for the last few years as an extensive team in the design and development of participative processes that have taken place in rural environments in Castilla y León, Spain. These projects, related to nature conservation, extensive cattle farming and sustainable development plans, were initially promoted by regional and/or local authorities but even after public support ended are still alive.
The powerful and intense experiences we have lived throughout the territory working hand by hand with people has inevitably given birth to a professional network which in fact has spread to other regions such as Extremadura, Cantabria or Galicia and also other European countries. A new cycle has began, so this network –informal until a short time ago- has decided to step ahead and act as an active stakeholder, partner and developer of our own projects, as well as influence public policies on participation, environment, land management and decision making.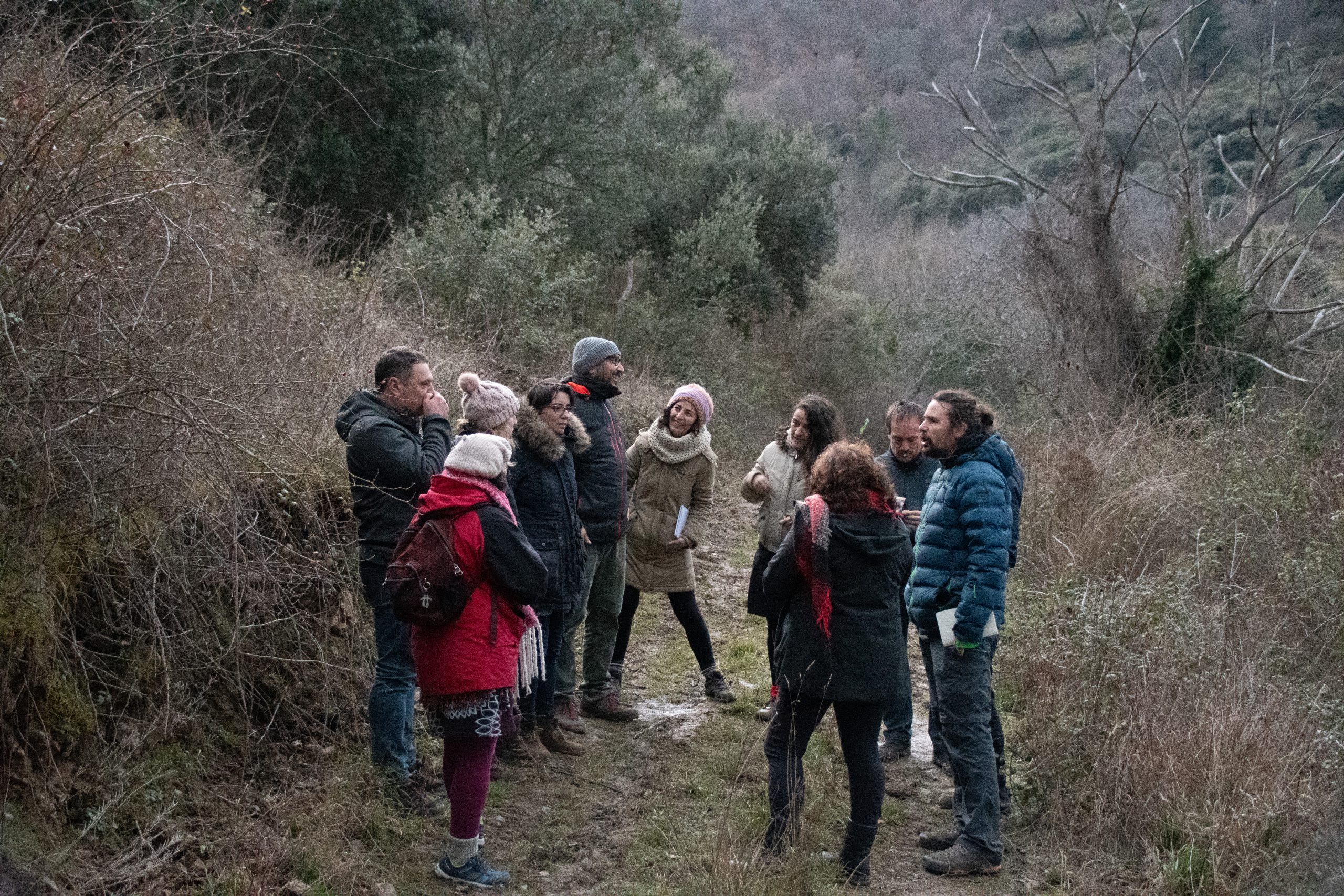 Along this way, entretantos is committed to continue exploring, investigating and developing participatory tools and is decided to become a methodological, technical and quality reference centre in these subjects. Consistently, we will develop a range of training and on ground projects and are devoted to improve not only the quality of participative processes but also the working conditions of the professionals that develop these activities.
Piedra Abierta S.L. 
Piedra Abierta started its way in 2003, but most of its members had a previous background in environmental professions. Located in a magnificent landscape in the northern mountains of Palencia, most of its projects are developed in and for rural environments. They bear the rural roots of entretantos and also house the foundation's headquarters.
Piedra Abierta develops an important work focused in environmental education and they are involved a wide range of programs addressed to scholars, students, organizations and general population. Defense, study and valorization of ethnographic and natural heritage are main goals of Piedra Abierta, and they usually launch specialized training courses about these issues. They also collaborate with protected land planning programs and promote all kind of initiatives related to sustainable management.
The three associates of Piedra Abierta -Karmah Salman, José Ángel Sánchez and Pedro Gallo- are also trustees in entretantos. They show a relevant work in citizen's participation, showing a deeper focus on local farmers and beekeepers. They run their own rural tourism center, and since 2009 Piedra Abierta is also an active tourism company specialized in revealing the mystery of northern Spain nature to their visitors. Staying at their home is an experience we deeply recommend everyone. You can follow this link to access their website.
Olga Rada
Olga Rada is a trained forestry engineer who feels herself in an ongoing deconstruction. After a bunch of years working in wildfire extinction and prevention in the mainstream way she became, eight years ago, part of the technical staff of Plan 42. This Plan, led by the Junta de Castilla y León (the Regional Government) was formerly intended for active prevention of forest wildfire. This new deal with participative management, environmental education, and the day to day troubles of rural population deeply changed her mind, disrupting her vision about work, people, administration, environmental problems and rural world. Her life turned upside down.
Her career shows two steps: the first of them in the field, working within the rural world, as an outreach expert, developing projects related with revalorization of forest and natural resources, participative management, communication and awareness on wildfires and other environmental issues, always following the leadership of their own protagonists: local people and their opinion.
Later on, she moved up and, as the regional coordinator of the Plan 42 she started and developed a range of participative projects at both the local and regional level, boosting collaborative agreements to develop research and pilot studies, setting up workshops and training activities about extensive grazing, environmental education and forest management and, finally, looking for new working tools, like the forum-theatre.
Today, Olga is even more convinced that changes towards sustainability must first grow up inside oneself to be developed later in collaboration with other people.
Javier García
Javier studied Biology in the University of Salamanca and has worked for the last 20 years as consultant in the fields of environmental education and communication for sustainability, merging his professional skills and his personal concerns with a deep wish to contribute to a change of paradigm which, according to him, needs deep changes both in the inside and the insight.
Working sometimes with different partners and others as a free lance, he has developed a big and diverse range of projects all around Spain. These last few years he has developed a strong relation with the Navarre Environmental Resources Center (CRANA), with whom he collaborates in communication issues and different projects related to social responsibility and citizen's participation.
You may know him better if take a walk around his personal web page, www.todocambia.com, where he shows not only his professional works but also his particular look over reality via images, videos and more.
 Verónica García
Verónica is a forest engineer with an extensive experience in environmental management, rural development and natural resources planning and assessment. She works as an independent consultant in participated processes with extensive farmers, women entrepreneurs and sustainable tourist business people. She also has designed and taken part in participative processes linked to protected areas planning tools.
Veronica credits experience in designing training projects for employment workshops and other environmental education activities, but we never forget her true passion: organic farming. You should see her in the summer evenings growing her garden, with great enthusiasm, patience and lots of love.
Nuria Alonso
Nuria has a degree in Environmental Sciences and is an expert in development cooperation. As a child she used to say she wanted to be a teacher and an ecologist, maybe that's why she joined the field of environmental education and established personal and professional links to different environmental organizations.
She has always felt a big concern for global issues with an environmental, political and social focus, which has made her a passionate traveler engaged in a variety of international cooperation projects, moving from Belgium to Bolivia via Hungary or the Sahara. After working in this field for several NGOs and the public administration, Nuria has developed a critical and skeptical view to some development cooperation programs, finding them too intrusive and paternalistic. She understands, instead, the need of working at the local level but with a global perspective, taking into account all variables with deep respect to the land's inhabitants, who should always be the main actors of their own future.
Nuria has been working mainly in the third sector but she knows fairly well the national, regional and local public administration, since she has been working in participative environmental planning, land management and, lately, in a Biosphere Reserve whose development strategy has been based on social participation.
She likes team working, interacting with people and listening. And feels happy when one of these very special collective moments appears and keeps attached to her memory.
Jabier Ruiz Mirazo
Jabier, as the shepherds he stands up for, is a great man with a nomadic soul and deep roots, a contradiction he solves in a most natural way thanks to his truly big heart. He has been moving since he was a child, from his native Bizkaia to Madrid, where he became a Forest Engineer, and then to Granada, where he made his doctoral thesis on pastures as natural means to prevent wildfires. He has been since travelling throughout the world, exploring the shepherds ways of life and their relationships with nature.
Jabier has worked as a researcher and a consultant for different international organisations and has learned how to combine scientific points of view to those of shepherds and farmers. He is now living in Belgium, from where he is analysing european policies on agroforestry. He collaborates with the IUCN (as the Regional President of the Commission on Ecosystem Management, with the Asociación Pastores por el Monte Mediterráneo and, more recently, with the Plataforma por la Ganadería Extensiva y el Pastoralismo, where he is involved with subjects related to CAP policies.
Víctor Casas del Corral
Since he was a child, Víctor became fascinated by pastures, cows, shepherds and their heroic 'mastines'. But also by Grant's and Thomson's gazelles and Fauna's lycaons. He spent many summers in his childhood paradise cycling the Sobarriba lands with his dogs, looking for springs with newts and beatiful forests.
After his college years in León and a Little time in Navarre, Víctor moved to Fornillos de Fermoselle (oh, happy Arcadia!), in the Arribes del Duero Natural Park, where he enjoys the wisdom of the most humble and reveals the secrets of life to visitors. Sincé then he has listened to and told many stories, has lots of images he might never organize, stores quite a huge lot of video takes, breeds a little herd of donkeys and has two suns at home.
Emotion, communication, art, ecology, heritage, public use, tourism and budget are usual words in his vocabulary. He lives in an imaginary land that is collapsing and is reluctant to its burial by tactile screens and gadgets. He does not want silence to win the battle against sheep and he does not accept tomatoes to be identical to one another. So he works for that not to happen.
Gama (Environmental and Territorial Alternatives Group) S.L.
Gama is a small environmental consulting company based in Valladolid. Its well-known work in environmental planning and management is mostly applied to territorial issues, leading projects in fields like urbanism, protected areas, land planning, sustainable development and landscape. While its aim is always to offer imaginative and creative solutions to environmental problems, they have been deeply involved in participative management with local populations, leading participative projects linked to wildfire prevention, to the management of protected areas, the promotion of extensive grazing cattle and other projects of sustainable development.
The two trustees designed by Gama, Orlando Parrilla and Pedro M. Herrera have developed their whole career as environmental consultants.
Orlando is a forest engineer with a great experience in environmental assessment, management of natural areas and nature conservation. He's practical and systematic, his only presence improves efficacy in any project he is involved.
Pedro M., on the other hand, is a biologist with a wide career as a land planning consultant lately seduced by participation. He has led some participative processes such as Local Agenda 21, wildfire prevention plans, protected areas management plans and sustainable development projects. Far from falling between two chairs he claims that whether technical skills are a key to success, the best environmental policies emerge when people get involved.
You can know more about Gama following following this link.
Gestión y Estudios Ambientales S.Coop.
Gestión y Estudios Ambientales S.Coop., (Environmental studies and management) is a group of professionals interested in enhancing the influence of people in our environment. To achieve this we just know how to use mediation, participation, communication and educational strategies. We like to explore every day new possibilities allowed by social tools in the way to sustainability. Our activity has been evolving along our lifetime, with changes in our team and in our horizons that have allowed us learn so much form experience and grow up… just like some of the five hundred projects we have been involved with.
GEA's trustees in entretantos are Julio Majadas and Santiago Campos.
Julio is from Cáceres, in the West of Spain, by birth and by devotion. He studied biology because he likes birds but chose to work with people. He has been working for more than twenty years now in spreading environmental values via projects which enhance social networks of stakeholders (active farmers, teachers, educational centers, associations…). He just bears two flaws: he sings and he keeps smoking.
Santiago was born in Saragossa but Navarre blood flows through his veins and now he's an adopted Castilian. He's a biologist too and also studied conflict mediation. He states that he ended close to environment searching for beauty. He started following kestrels, then went after lizards and now he keeps astonished listening the first poppies in the fields or searching the significance of a carved stone. Looking for people's complicity in those strange paths, he keeps convinced that the joy of beauty, or even the joy itself, is more grateful when is shared.
If you want to know GEA better, this is their website.