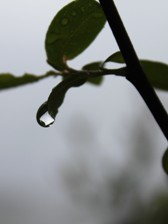 entretantos was born on May 15th 2012 and therefore is just a legal newborn, though we have been preparing this launching date for months and have been working together for years now.
Along these next months we will continue setting things up and begin our way as an independent organization, as well as letting people know us. If you wish, you can already find us in Facebook, LinkedIn and Twitter (@entre_tantos).
We are ready to establish contacts with partners and stakeholders who share our goals and point of views, plan projects together and generate new ideas, proposals, reflections and action.
We will also set our efforts in the planning and the raising of the economic human and resources necessary to meet our objectives.
We will let stakeholders, planners and decision makers know we exist and let them discover we are ready to work hard, be creative, innovate and make a difference.
We are also self-conscious about our own needs of training and exploring new ways, so training is a priority to us. That's only one of the reasons why we are planning training activities, designing actions and starting to prepare a Master degree in participation, in collaboration with the University of Valladolid.
Meanwhile we will get on working this year, as we have been doing for the last seven, with local organizations and extensive cattle farmers in high natural value and wildfire threatened areas, delivering participative processes and working to improve relations between local population and their environment.
We are sure we have an amazing future ahead.
And we'd like to share it with you.